Movie and Theatres
Visitors: 249
---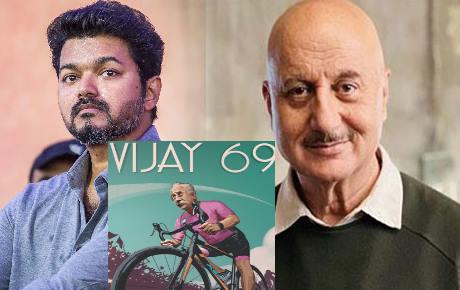 Anupam Kher to Headline YRF Entertainment's Streaming Film
Vijay Thalapathy's upcoming project Vijay 69 ropes in Bollywood's veteran actor Anupam Kher.
Vijay 69 will tell the story of a man, played by Kher, who decides to compete in a triathlon contest at the age of 69. It will be directed by Akshay Roy
Vijay 69 is the third project from YRF Entertainment. The first is "The Railway Men," a tribute to the unsung heroes of the 1984 Bhopal gas tragedy
Anupam Kher is one of Bollywood's most respected actors, with a career spanning over three decades. He has appeared in numerous films and television shows, both in India and abroad, and has won several awards for his performances. With "Vijay 69," Kher is sure to deliver yet another memorable performance that will leave audiences inspired.
---
Popular Post(s)...

/Sports

/Online Shopping

/Online Shopping

/Online Shopping

/Online Shopping