India Latest
Visitors: 594
---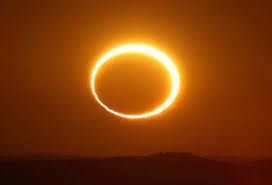 "Ring of fire" solar eclipse 2020
India witnessed the magnificent 'Ring of Fire' and saw the skies turn dark as the Moon overshadowed the mighty Sun.
The annular belt of the eclipse in India passed through cities like Joshimath and Dehradun in Uttrakhand, Sirsa in Haryana, parts of Rajasthan, but the eclipse was witnessed from every corner of the country.
---
Related Post(s)...

/Corona News

/Corona News

/Baby Names by Birth Star

/India Latest

/Corona News

Popular Post(s)...

/Corona News

/Corona News

/Baby Names by Birth Star

/India Latest

/Corona News