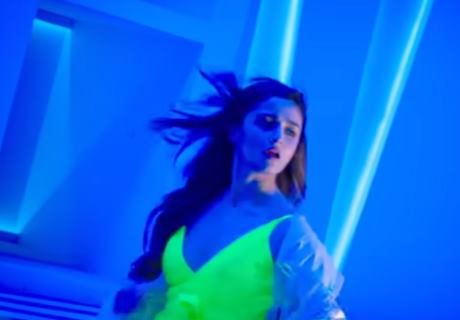 Hook Up Song - Student Of The Year 2 | Tiger Shroff & Alia | Vishal and Shekhar |Neha Kakkar|Kumaar
Song: Hook Up Song
Music Composer: Vishal and Shekhar
Singers: Neha Kakkar & Shekhar Ravjiani
Lyrics: Kumaar
Music Produced by Abhijit Nalani
Guitar: Warren Mendonsa
Music on Zee Music Company

Artist: Vishal-Shekhar, Neha Kakkar and Shekhar Ravjiani
Movie: Student of the Year 2

Rohan Sachdev (Tiger Shroff), a middle-class student at Pishorilal Chamandas College, decides to go to St. Teresa's High School, a college for the affluent and talented, after his childhood sweetheart, Mridula Chawla, transfers there. He gets a scholarship in the college. Mridula, now going by Mia (Tara Sutaria), initially avoids Rohan in a desperate attempt to become popular, but the two begin a relationship when Rohan wins the college over by showing his sports skills.
Rohan becomes friends with Manav Singh Randhawa (Aditya Seal), a popular, affluent, student and reigning Student of the Year. However, he is at odds with Manav's sister Shreya (Ananya Panday), who detests and often plays pranks on him. She tricks his Pishorilal friends into showing up at Manav's birthday party, where they are insulted, causing a rift between them and Rohan. After one of her pranks gets her in trouble with her father, Sukesh (Chetan Pandit), Rohan tries to make peace with Shreya, but she refuses.
Rohan-Mia and Manav-Shreya are coupled up in an upcoming dance competition where Mia wants to win in order to gain popularity whilst Shreya wants to fulfill her dream of enrolling at a dance academy in London. Manav and Shreya win the contest after Mia falters during a step. When Rohan goes to console Mia, he instead finds her getting intimate with Manav, and realizes that Manav, knowing Mia had a crush on Manav, had planted Mia to spoil Rohan's performance since he saw him as a threat to his image. Rohan is expelled from St. Teresa's after punching Manav, and is subsequently beaten up by Manav's friends before being thrown out. Initially dejected and struggling to deal with what he sees as Mia's betrayal, Rohan eventually fights back and challenges Manav saying he, not Manav, will be winning the Student of the Year trophy.
for more
Wiki
Tamil Film Actresses