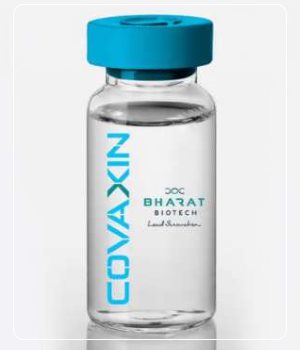 COVAXIN is India's 'first' indigenous COVID-19 vaccine
India has finally developed its first indigenous COVID-19 vaccine named COAXIN. A Hyderabad-based company called Bharat Biotech has achieved this success in collaboration with the Indian Council of Medical Research (ICMR) and National Institute of Virology, Pune. The recently developed coronavirus vaccine has got the approval for human trials by the Drug Controller General of India (DCGI).
The DGCI, CDSCO (Central Drugs Standard Control Organisation), and Ministry of Health and Family Welfare granted permission to initiate Phase I and II human clinical trials after the company submitted results generated from pre-clinical studies, demonstrating safety and immune response.
The Phase I and Phase II clinical trials of the vaccine for SARS-CoV-2 are scheduled to start across India in July.
Doctors are also testing various drugs to find out their effectiveness in fighting against the COVID-19 virus. Certain claims suggest that Ayurveda has a cure for coronavirus. According to some Indian studies conducted recently, herbs including Tulsi, Ashwagandha, and Giloy have certain compounds that can block replication of the virus in the body and fight against it by boosting your immunity. Believe it or not, these herbs do play a significant role in the treatment of COVID-19 patients. Therefore, we can rely on them until we get an effective vaccine after the human trials.
---
Popular Post(s)...

/Sports

/Online Shopping

/Online Shopping

/Online Shopping

/Online Shopping